Homeschool Math Curriculum
Online K-9 Math Curriculum for Homeschool

Each lesson of our homeschool math curriculum targets your child's learning gaps.
LGL Math Edge provides evidence-based lessons with instruction and practice that close learning gaps.
Our online curriculum uses your child's math placement results to assign lessons.
Lessons use songs, animation, color, and game-like interactivity to teach.
Our learning system tracks and monitors your child's progress in real time.
Quizzes and tests are available at any time interval that you choose.
After your child takes quizzes and tests, the learning system updates your child's curriculum.
Our ongoing progress monitoring and revised learning path ensure academic progress.
LGL Math Edge uses your child's learning gaps rather than their age or grade to assign lessons.
LGL Math Edge's lessons are always at your child's learning level, so children at all ability levels get exactly what they need to progress in mastery of math objectives. Personalized learning reports provide a variety of resource options for parents to support their children's math progress and achievement.
LGL Math Edge homeschool curriculum is personalized to each student's mathematics needs.
LGL Math Edge uses your child's homeschool placement test to personalize their initial course, which is updated as they complete lessons and take quizzes and tests.
Every lesson provides direct instruction and practice that is perfect for your child's learning level.
Lesson content is taught through animations, songs, graphics, and interactivity.
Lesson sequence reinforces newly mastered skills and concepts and deepens conceptual understanding and critical thinking.
Practice activities are highly interactive with immediate instructional feedback to correct and incorrect responses.
Viewable scores motivate your children to "play" until they get perfect scores for each lesson.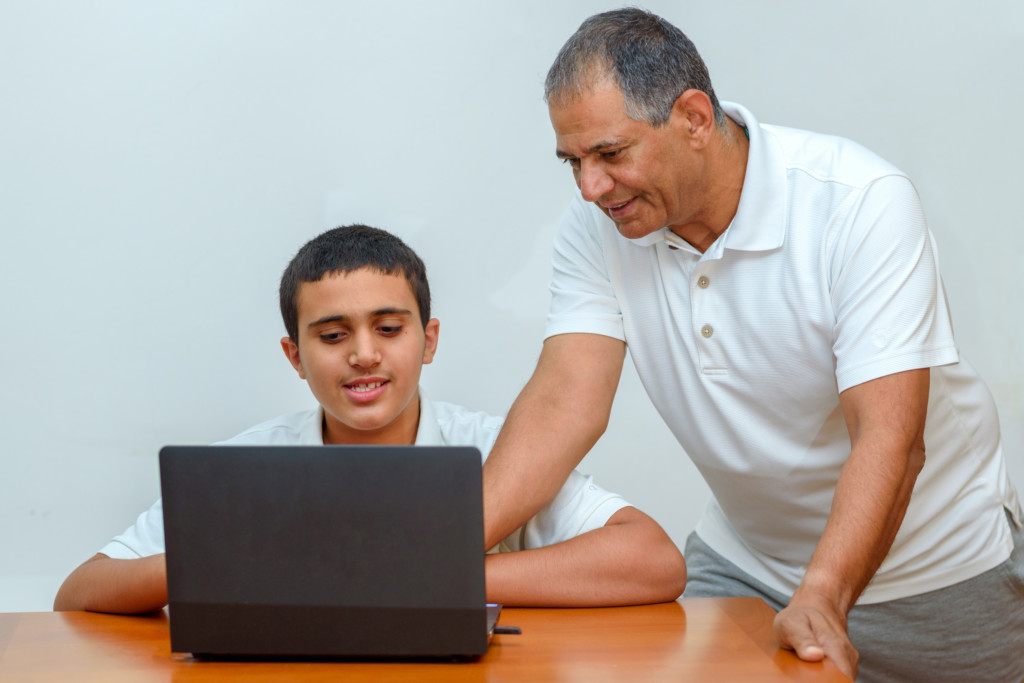 Our online reports immediately allow you to see how your child is progressing so you can fine-tune their instruction.
As your children work online with LGL Math Edge, their progress is saved and instantly available in easy-to-understand, narrative reports. Parents can use these reports to target skills and concepts that need additional instruction through projects, manipulatives, or print activities.
Ensure mastery of skills with research-based instruction that adapts to skill gaps and provides practice opportunities.
LGL Math Edge Key Features at a Glance
Will LGL Math Edge help close learning gaps that may be the result of the impact of the pandemic?
Yes! LGL Math Edge starts with an extremely accurate and broad ranging assessment that identifies all gaps across a K-8/9 range for any student regardless of their grade level. Then targeted lessons are given in a personalized course for each student. This results in quick closing of gaps.
Will LGL Math Edge help teach some of the math content that parents might have forgotten?
Yes! LGL Math Edge will help parents who can either have their children use the content to learn this content. Parents can also use the content themselves to review and relearn content.
Does LGL Math Edge work for children who have not yet mastered math content that is one or two grade levels below their current grade?
Yes, it will identify learning gaps automatically and then create a course specifically designed for each child. Parents can modify the course and decide when their child should use it.
Can I use LGL Math Edge to supplement the instruction that I am teaching my children?
Yes, parents can use LGL Math Edge's online resources to supplement their instructional plans.
Can my children use LGL Math Edge any time of the day?
LGL Math Edge was designed to be used in as flexible way as possible so that it can fit into your homeschool schedule.
Can I use LGL Math Edge to help teach my child who has special needs?
Parents can use LGL Math Edge to provide instruction and supports that are specially designed to meet the unique requirements of children with special needs. Each child takes LGL's math diagnostic assessment to discover learning gaps that are not tied to grade level or age but to key math concepts. LGL Math Edge then uses the diagnostic data to create a personalized learning path. Parents can monitor progress with weekly quizzes or regularly scheduled assessments. LGL Math Edge's high-quality adaptive instruction and progress-monitoring support mathematics understanding and growth.