About Let's Go Learn, Inc.
Let's Go Learn is a personalized learning software company focused primarily on MTSS, special education, and intervention programming to support K-12 students. Over 20 years ago, Let's Go Learn pioneered online, computer-adapted diagnostic assessments to determine the learning needs of each student. In contrast to limited screening tools, Let's Go Learn's platform quickly determines student deficits, needs, and causal relationships to help develop individualized learning paths for each student. Millions of students worldwide have benefitted from Let's Go Learn's assessment data, pin-pointed instruction, and robust progress monitoring. The platform is designed to monitor progress from interventions in specific areas, while building detailed reporting and data to support the development and tracking of IEP content and goals.
Media Contact: Richard Capone, 510-455-2098.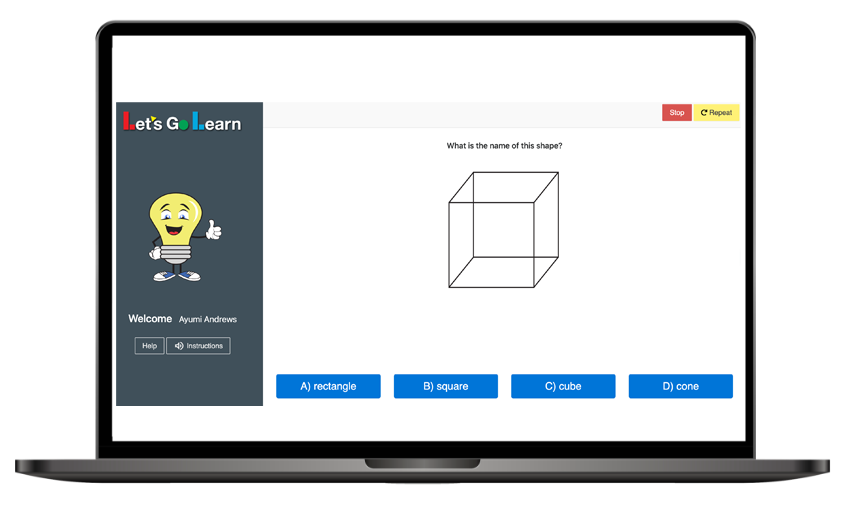 About the Council for Exceptional Children (CEC)
The Council for Exceptional Children (CEC) is the largest international professional organization dedicated to high-quality education that is inclusive and equitable for individuals with disabilities.
Thanks to this year's sponsor, Lets GO Learn. Let's Go Learn provides highly diagnostic online assessments, automated progress monitoring, and gap-focused SDI to help teachers write IEPs faster and with greater accuracy as well as support their students' academic achievements.
Media Contacts Annie Drinkard, 703-264-9455, adrinkard@exceptionalchildren.org
Director of Communications and Publications, Council for Exceptional Children